Ritz Escoffier Culinary Arts Diploma
A prestigious training course, this Diploma offers the opportunity to fulfill our complete Cuisine and Pastry-Making curriculum in 28 weeks. Upon completion, and subject to availability, it is possible to complete this program with a 8-week training session in the kitchens of the Ritz Paris.
Course objectives
• to learn the techniques behind respecting the product and showcasing them to greatest effect; preparing and presenting dishes according to traditional and contemporary French savoir-faire
• to master techniques, optimal use of equipment and perfect manual skills
• to enhance creativity by reinterpreting existing recipes and creating new ones
• to organize work and use of time
• to learn about new trends
Other fancies
Gift Cards
Offer a cooking or pastry class with an Ecole Ritz Escoffier gift card. 
Whether your guest dreams of cooking like a Chef, is a vegetarian gourmet or loves luxury street food, we have the the perfect class.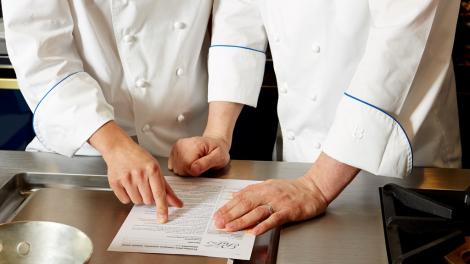 Consulting
Coaching and made-to-measure solutions from our team of expert chefs.