Training course goals
To enable the trainees to learn the basic culinary skills of French cuisine and master the essential techniques while applying the rules of hygiene and safety in the kitchen.
• To begin to learn about basic stocks and sauces.
• To become familiar with the vegetable chopping techniques depending on the varieties and seasons.
• To prepare basic soups and broths.
• To learn about the basic sides and accompaniments of French cuisine.
• To discover legumes, rice and wholegrain cereals.
• To begin to learn about eggs and fresh pasta.
• To prepare basic doughs (shortcrust pastry, puff pastry…).
• To make some stuffings, preparations and flavored butters.
• To prepare hot and cold hors d'oeuvres and starters.
• To discover the classic dishes of French cuisine.
• To master the techniques regarding fish and shellfish: Scale, trim, debone, fillet…
• To master the basic techniques regarding meat and poultry: remove the nerves, debone, tie, dress a chicken,…
Daily management and organization module – introduction: working as a team, managing and monitoring the production and supplies, respecting the procedures and production methods, conserving and storing products.
This Introductory level and the acquisition of skills is validated with the successful completion of a mock exam and a final exam.
Other fancies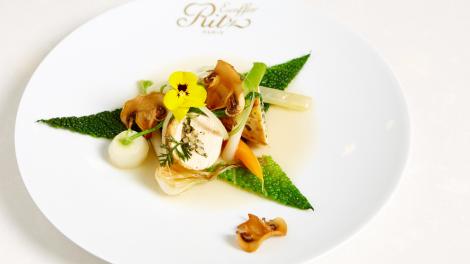 French cuisine - Advanced level
Deepen your knowledge, and improve and perfect your culinary techniques.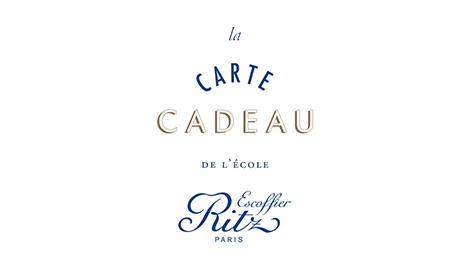 Gift Cards
Offer a cooking or pastry class with an Ecole Ritz Escoffier gift card. 
Whether your guest dreams of cooking like a Chef, is a vegetarian gourmet or loves luxury street food, we have the the perfect class.